John Mock holds Ph.D. and M.A. degrees in South and Southeast Asian Studies, specializing in South Asian language and literature, from the University of California at Berkeley. His doctoral research, for which he was awarded a Fulbright fellowship, was on the oral traditions of the Wakhi people who live in Gojal along Pakistan's northern border. John's expertise includes the languages and cultures throughout northern Pakistan, and he speaks Urdu, Wakhi, Hindi and Nepali, among other languages. John is a retired Lecturer in Hindi and Urdu at the University of California at Santa Cruz. He has also worked in Pakistan as a consultant on national park management with the Worldwide Fund for Nature (WWF) and as a guide and translator for National Geographic magazine. John has lived more than ten years in Pakistan, India and Nepal.
Kimberley O'Neil is a freelance writer of travel guidebooks specializing in the mountains of California, Pakistan and Afghanistan. She has been writing walking guides for Lonely Planet Publications since 1994. She has trekked and travelled extensively in Afghanistan, Pakistan, India and Nepal. She has many years experience in the world of adventure travel. As a former Director of Asian Operations for a North American tour operator, she designed and operated trekking and mountaineering trips throughout the Himalaya and Karakoram. Kimberley has lived more than four years in Pakistan and Nepal.
In addition to coauthoring award-winning guidebooks for Lonely Planet Publications, John and Kimberley have also worked together as consultants on tourism development and promotion, ecotourism, and wildlife conservation in Afghanistan and Pakistan for the Wildlife Conservation Society, Aga Khan Foundation (Afghanistan), Deutsche Gesellschaft für Technische Zusammenarbeit (GTZ), IUCN-The World Conservation Union, and the Snow Leopard Conservancy.
Much of the past thirty years has been dedicated to their passion of trekking through the remote Karakoram and Hindukush mountains of northern Pakistan and northeastern Afghanistan where they've logged more than 10,000 kilometers, 60 passes, and 50 glacier traverses. Today they divide their time between California's Sierra Nevada Range and the mountains of South Asia.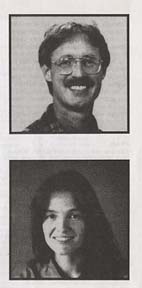 John grew up near Washington D.C., and Kimberley near Chicago. After college, both migrated independently to California where they now live. John first visited South Asia in 1977 and Kimberley in 1984. They were married in Kathmandu, Nepal in 1991.